Last semester, I studied abroad in Nantes, France as part of Grove City College's study abroad program. If you're curious why I choose to study abroad, I explained the process in a previous post. Below I describe my Thanksgiving break experience.
---
Thanksgiving break came in a flash, which marked the remaining three week period of our European voyage. Throughout the semester, I spent my weekends local, visiting major tourist sites on the North West coast of France (including La Baule, Guérande, and St. Malo). But from November 20th to November 30th, I experienced a journey of a lifetime. Venturing from Barcelona, Spain to Florence, Italy all the way to Prague, Czech Republic. I felt as though I saw and observed more in 10 days than I have in my 20 years of life.
To kick off break, my friend and I boarded a flight and landed in Barcelona, a city full of passion, life and unforgettable spirit. After spending a rather interesting night at an apartment near the bus stop, we met up the following morning with some other friends from Grove City. We took the city by storm drinking fresh squeezed fruit smoothies at the La Boqueria, visiting Museu Nacional d'Art de Catalunya and taking pictures of Gothic Quarter's breathtaking views. That night, along with the locals, we experienced the country's national pastime by watching football at a popular restaurant eating tapas. The city was alive as Lionel Messi of FC Barcelona scored a hat trick which lead the team to a 5 to 2 victory over their opponents!
Believe it or not, the following day seemed even busier as Leah and I joined another GCC group at two of Spain's most famous monuments: Gaudi's Park Güell and the Basílica i Temple Expiatori de la Sagrada Família. From beautifully gardened landscapes to detailed mosaic décor, Park Güell was an artistic experience all within itself. Personally, my favorite site was Sagrada Família. Upon entering the church, I was overcome with emotion and beauty. The exterior windows are made of stained glass while the interior of the building is structured with high posts and tiles made of white marble. Gaudi loved nature and created his architecture to represent God's creation. Columns are carved into trees while the roof's steeples are sculpted into the Fruits of the Spirit. My experience at Sagrada Familia was otherworldly and I feel so very blessed to have entered such a spiritual place of worship.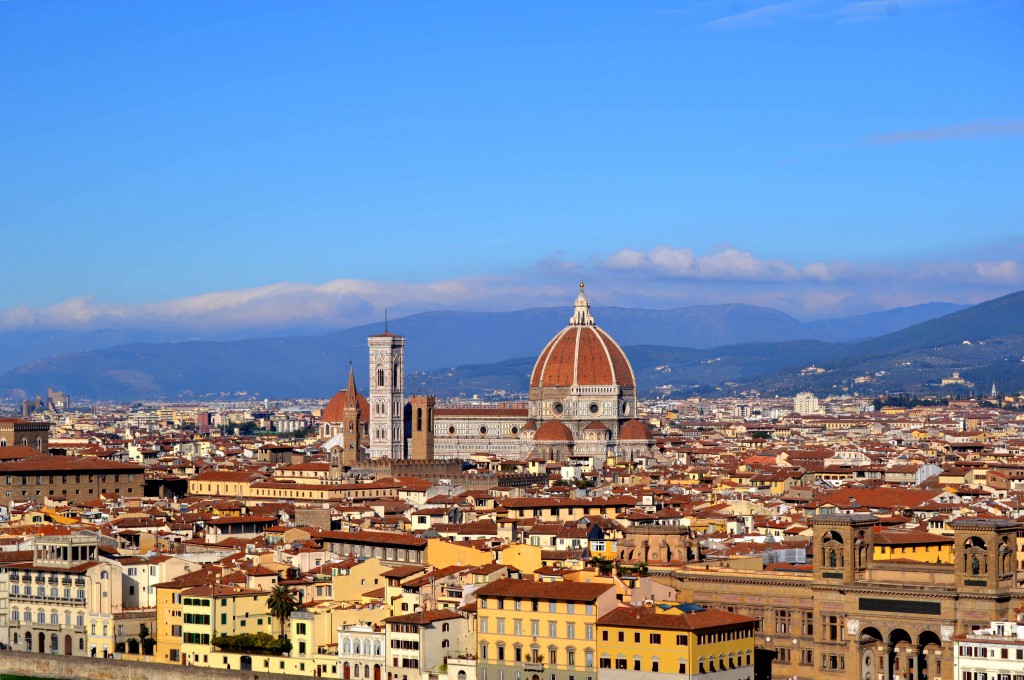 After a venturous weekend in Barcelona, we headed to Florence, Italy – the "Cradle of the Renaissance." Primarily recognized for its architecture, monuments and cathedrals, specifically The Duomo of Santa Maria del Fiore, Florence has the ability to awe tourists of all backgrounds and interests. Our four-day visit was made possible and enjoyable through the service of Hop On Hop Off tour bus which took us through the entire city, dropping us off at Florence's most famous monuments and buildings. Piazzale Michelangelo, being located on the hillside, was one of my favorite stops. From this location, one could see the entire landscape of Florence including the Duomo, surrounding mountains ranges and the Arno River. The tour also included a two hour excursion to the mountainside of Fiesole, a town and commune of the Metropolitan City of Florence in the Italian region of Tuscany.
During my time in Italy, I could not get enough of Italy's most favored cuisine including gelato, pasta and pizza. I often dream and desire to relive the moments of sitting in an Italian café sipping a cappuccino while enjoying a chocolate cannoli. In terms of social and recreational events, Florence is primarily recognized for its leather street markets. While visiting these markets I scored some great deals purchasing a leather wallet, belt and purse. Although short, my time in Florence was incredibly memorable through the culture's art, architecture, cuisine and social atmosphere.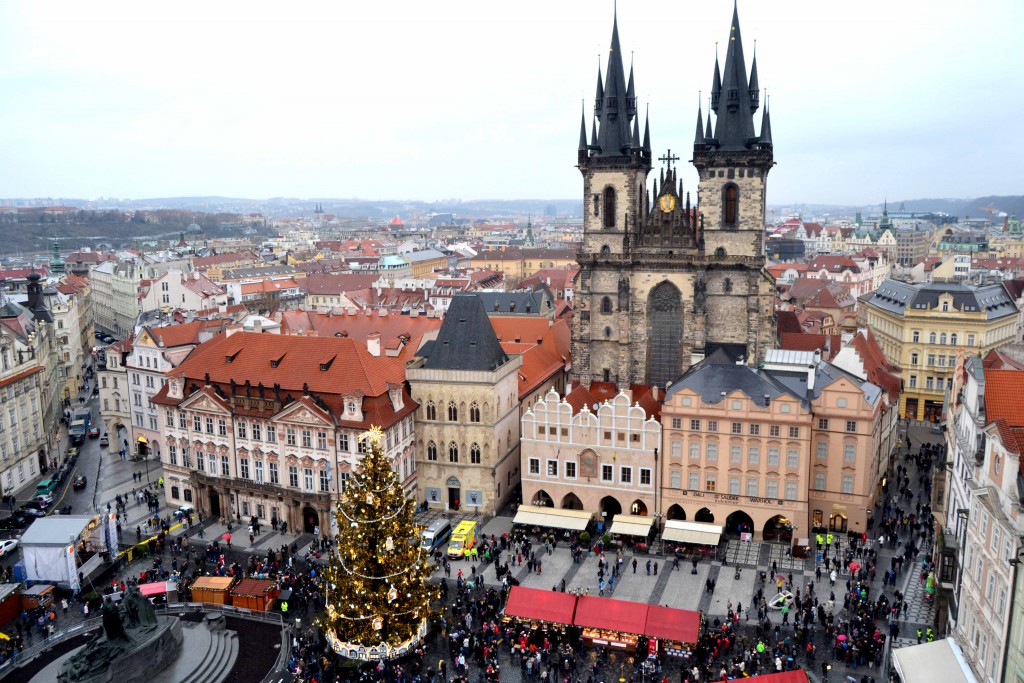 Our amazing adventure ended in so far my second favorite city in Europe: Prague, Czech Republic. Nicknamed the "City of a Hundred Spires," Prague is the largest city in the Czech Republic and it looks as if it belongs in a fairy tale. From its Parisian architecture to friendly locals and safe atmosphere, Prague felt like a home away from home.
During our visit we took the Best of Prague tour which included a city walking excursion, boat cruise and typical Czech lunch. The tour was six hours long and included famous sights and monuments and a boat cruise. For lunch we had a wonderful meal of potato dumplings and Prague's most famous delicacy, goulash. My three favorite stops on the tour were Lennon Wall, Astronomical Clock and Prague's famous Christmas Markets. Because Prague is known for its origins in Baroque music and operas, my friends and I attended an opera at the National Theater. Overall my experience and time in Prague was unforgettable and I plan on returning to this magical city of history, music and welcoming atmosphere.
Upon returning back to the ESC, I was taken back by how amazing and unique God created his world and how wonderfully He designed each and every part of it!