I don't know about you, but sometimes I need a break from campus. Though the cafeteria food is delicious, sometimes its nice to get away and try something new. Below are my five favorite restaurants near Grove City to escape to when I want to enjoy a good meal with some great friends.
Rachel's Roadhouse

A Grove City classic! Ask any alumni of the College and they are sure to have fond memories at Rachel's Roadhouse. My parents are alumni of Grove City College and talk about how much they LOVED eating at Rachel's. The restaurant has a very home-y feel and I love that so many Grove City students before have eaten and enjoyed each other's company there before me. Some of my favorites foods here are Cast Iron Spinach Dip, New York Style Soft Pretzels, and French Onion Soup!
Timbercreek Tap and Table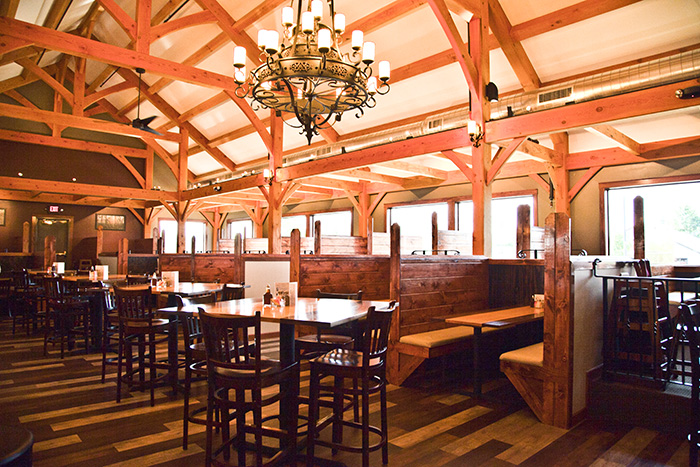 Timbercreek is a newer restaurant to the Grove City area, but had no trouble making it to my top five favorites list! This is a great place to go if you are looking for a more high-end meal. It's great for a date, or a place to take the family when they come to visit! Some of my favorite things to order here are Filet Tips, Buffalo Chicken Dip, and a House Salad. I have heard they also have great burgers! This restaurant also has a special place in my heart because my fiancé spent many hours working as a waiter!
The Camelot Restaurant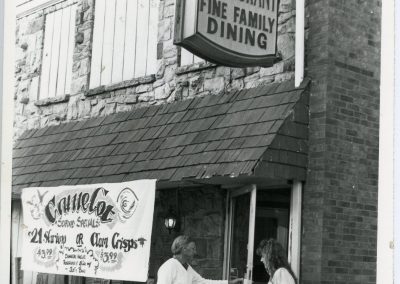 Located in Slippery Rock, The Camelot Restaurant is a great place to get a reasonably price brunch after church on a Sunday – and the low price does not mean small portions! I have gone here many times and not once been
disappointed!
Mule Train Smokers
Owned by a man named Norm Edwards, Mule Train Smokers is an easy favorite. Mule Train Smokers is a food truck that can be found most nice spring and falls days in the parking lot across from Grove City's town park. He is famous for his Pulled Pork and Texas Beef Brisket and you will know why once you try it! I love to buy a sandwich here and walk over to the park to enjoy it. A definite must try for BBQ lovers!
Katie's Korner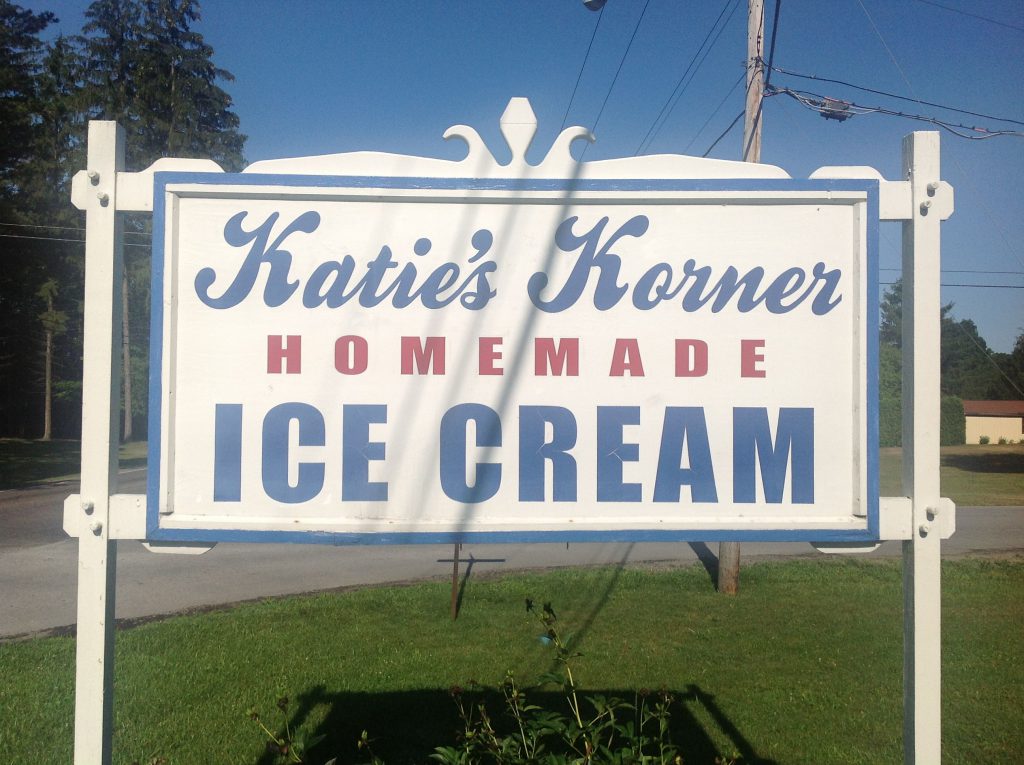 Last but not least is my favorite place to get an ice cream cone. Katie's Korner can be spotted on Center Street on your drive between 79 and the College. Like Mule Train, it is only open during the warm months, but worth the wait! They specialize in home-made ice cream and are famous for their banana flavor! My personal favorite is "Salty Dog" which is caramel ice cream with pretzel pieces!