Raquel Fereshetian is a junior communication studies major with a minor in business. She is currently spending a semester abroad in Florence Italy at the international institute Lorenzo de'Medici. After graduation Raquel hopes to enter into a marketing or design job in the fashion industry. 
Why were you interested in studying abroad? 
I decided to study abroad because I wanted to step out into the world and experience and see life in a new way. I was also encouraged by many upperclassman and family members.
What did the process look like in regards to finding your program?
There were many different options in finding a school and program abroad. The GCC international office of education put me in contact with upperclassman who had previously studied abroad to help guide me and share their own experiences. I really valued the inside advice that they provided which allowed me to finally choose Florence and my institute, LdM.
What does your program look like in Florence, classes and living situation? 
I attend Lorenzo de' Medici, an Italian international institute located in different places all around the heart of the city of Florence. I am taking classes including Visual Communications (Graphic Design), Sociology of Consumerism, Intercultural Communications, Anthropology of Fashion, and of course, Italian. I especially appreciate the very highly educated Italian native teachers and the insight they provide on their respective topics. I directly enrolled into the institute so, although I am not directly included in a program, I enjoy getting to know those who are through my classes and the many activities (museum visits, tours, and wine tastings) that the school provides. I am even involved in a free ceramics club! I live in an apartment in the city with three roommates, a walk from the main center. I absolutely love my authentic Italian apartment, and although I have a lot of new responsibilities, it is wonderful to be able to feel accomplished living on my own.
Could you generally describe what your experience has been like so far?
I experienced very little culture shock as I find I am able to adapt quickly, however, the stress of life abroad is very hard to get used to. There is something new to experience or to see every day which can sometimes be overwhelming. I, however, have found that the growing experience that study abroad provides is completely worth all of the difficulties. My time in Florence has been faster than I could ever imagine, and I have found myself soaking up the last few wonderful moments I will have in this city that has become my home.
What are some of your favorite places or experiences you've had while studying abroad? 
I had the wonderful privilege of traveling all around Europe during my time here in Florence, including Belgium, Italy, Hungary, France, Germany, Czech Republic, Austria, Switzerland, and Slovenia. Out of the nine countries I have been able to explore, I have grown to especially love Italy. I found that taking time to immerse myself into the Italian culture has allowed me to even more appreciate my home here. I absolutely loved having authentic Italian experiences and learning the inner workings of life here. In Italy, a bigger country than I ever realized before, I was able to travel to small and large cities, beaches, lakes, and islands. My favorite moments included times when I could converse and befriends locals.
Would you recommend students consider studying abroad, and how important do you think it is to a college experience?
YES. Studying abroad is a once in a lifetime opportunity where you can learn and grow immensely. The weeks before leaving for Italy I kept asking myself why I chose to part from everything that was familiar to me: friends, family, my school, and my country and live in a completely unfamiliar place. I was challenged by someone close to me that the Christian walk is not about being dependent on the securities of life but instead stepping out of that comfort. In addition to this challenge, I would say that studying abroad has been a key time for me to reflect on my life and future desires.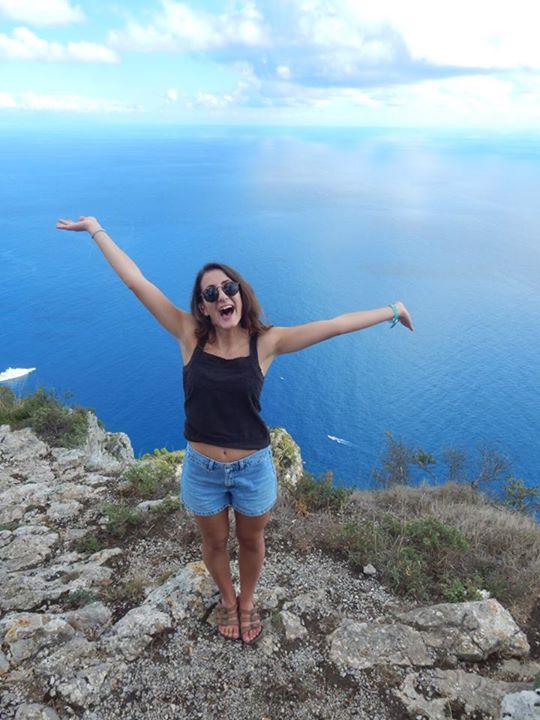 You can follow Raquel's journey on her blog here (http://becomingflorentine.com/)