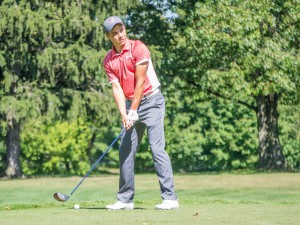 Playing college golf has always been a dream of mine. Accepting the position offered on the Grove City College men's golf team as a senior in high school was a big decision. I was blessed to be a part of such a positive team in high school and knew I wanted something similar in college. As a Christian, I've always wanted a team that was centered on the gospel, which was one of the few aspects that was lacking on my high school team.
At Grove City College, I joined a team that was focused on building a brotherhood for the betterment of the individuals. Realizing that everyone falls short of God's expectations changed the way I viewed golf. I felt comfortable and willing to open up to my teammates knowing that I wouldn't be judged, but rather encouraged. Due to the positive reinforcement of my coaches and teammates, I've found more success in my golf game than I ever had before.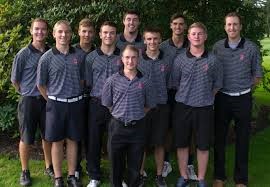 Coming off a hot summer of good golf, I had high expectations for myself entering the collegiate level. Unfortunately, I didn't start the season the way I wanted to. Adequately managing my time between schoolwork, golf, social life, and my relationship with God, was a challenge. Even though I played my best golf over that summer, I didn't play to my full potential for most of the fall season. As the season was winding down, we had one last tournament remaining. As frustrated as I was, since things didn't go my way, this final tournament was a true test of everything I've worked hard for. Since the routine I was going through didn't work for the majority of the season, I decided to change things up a bit. By completely relying on God and clearing my mind, I ended up shooting my low round of the year and won the biggest in-season tournament by a single shot.
If I could give any advice to upcoming freshman who are planning on partaking in a sport, it would be to focus mainly on your relationship with God. Try not to worry and stress about the things of the world, but rather give up all you have in order to let God take control. Reflecting upon my experiences at Grove City College, especially with the golf team, I've certainly been blessed in ways that I couldn't have imagined, and I wouldn't change it for the world.