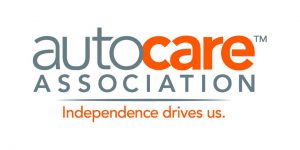 Grove City College has one of the best Career Services Offices in the country. They have been repeatedly ranked in the top 20 for career services by the Princeton Review. One of the newest reasons Grove City College stands out is due to its recent partnership with the Auto Care Association.
About Auto Care
The auto care industry is a 300 billion dollar industry. It is the second largest market in the United States behind healthcare. The Auto Care Association is a representation of anyone in after-market care related to anything automotive. Recently, the college has made a new partnership with the Association, and the Entrepreneurship and Business departments are very excited about the opportunity to work with industry leaders in the classroom setting. Further, the College also had the privilege of bringing in a panel of Auto Care leaders during Grove City College's annual Career Fair to share their wisdom with students.
New Course Offering
With the Auto Care Association signed on to sponsor a new course at Grove City called Supply Chain Management, students can expect a new way to explore a new industry. This course will focus on the logistics of managing a supply chain. Making this class unique is the simulation set for use in the course called "Fundamentals of Supply Chain Management". The Entrepreneurship department is known for utilizing simulations like this one to provide students with practical, hands-on experience. As a student, I am looking forward to gaining experience and knowledge in this field, that I can use to discuss in an interview setting.
Auto Care Panel
One of my favorite events hosted by the Career Services Office is the annual Career Fair. This year, there were over 160 companies recruiting for internships and full time positions. After the Career Fair this year, the Entrepreneurship department hosted a panel of Auto Care leaders who shared information not only about the Auto Care industry, but also about tips for hiring and breaking into the industry. Personally, I was grateful for the opportunity to make connections with some potential future employers. It is awesome to see that my school is valued enough that employers want to make connections with its students.
Overall, this new partnership with the Auto Care Association is a huge win for the College and more importantly, for its students. Connecting students with a new industry and potential careers is above and beyond what the average Career Services Office might do.