The age old question. Greek life at a Christian school? How can this be true? How can it be acceptable? Let me tell you my experience and you can decide for yourself. Now, I am not saying joining a Greek group on campus is for everyone, but please do not be scared to do so. I have been so blessed by my sorority and I have been impacted for the better.
When I first arrived at Grove City College, Greek life was on my radar, but was not something I was considering. My dad, an alumnus of Grove City, had been in a group on campus, but I had decided it simply wasn't for me. However, shortly after starting school, my roommate and I decided to look further into joining a group. First off, let me say during this process I received nothing but encouragement from girls from various sororities to find a place where I felt comfortable and did not feel peer pressured to join a specific group by any means.
I eventually joined the Tri-Zeta sorority and I am so happy that I did. In four short years these girls have come to mean so much to me. They have been a constant source of encouragement and joy. College is a time of many life transitions. So much happens while you are away at school and you do not have your family members to support and encourage you face-to-face like you used to in high school. Thankfully, I have had my sorority sisters during my highs and lows.
With such a large and diverse group, I have learned valuable lessons from each member. I truly believe everyone has something to offer if you just pay attention, and everyone has the ability to teach you something. Watching the girls ahead of me pursue great careers, marriages, and friendships has taught me what it will look like for me to pursue these things as I begin to encounter them in my life. I have been to proud to watch them become young women and learn from their struggles and successes. I have also watched alumnae, who are many years beyond me and wonderful women of God, live lives I hope to model. The Tri-Zeta alumnae are always happy to lend a helping hand and give advice about careers and life itself!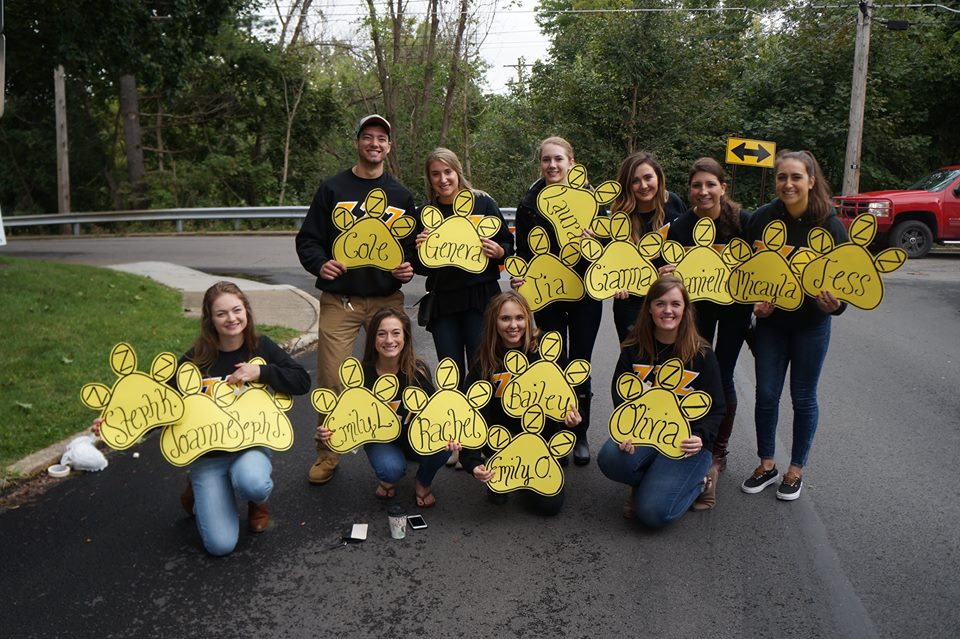 Now that I am a senior, I have been with the other seniors in my group for four years. Though I am very different from all of them, I can say I consider them my best friends. Beyond just the senior class, the classes below me have become close and dear to me so quickly. Much like Jesus and his 12 disciples, these girl know me inside and out. They know where I struggle, and they know my strengths. They are always willing to listen and lend a helping hand. They are my prayer warriors and my greatest joy. Senior year has brought many changes to my life. I have been searching for a job, I am recently engaged, and I have lived in my first apartment. There is no one else I would rather have by my side to celebrate life's joys, and work through life's hardships.
No matter where you find your group of friends at Grove City College, I sincerely hope you find a group that reflects the closeness of Jesus and his 12 disciples. It is very hard to be close with everyone, so be sure to know who your true friends are. The ones who will be there for you day and night, no matter what. The friends who never shy away from offering a helping hand and love you in all circumstances. Trust me, if you look hard enough you can find them. For me, I found this in the Tri-Zeta sorority.