"I've never been to Florida, and I've been to Portugal."
You can then hear confused laughter for the next 45 seconds.
These and countless other memories seem strange to the regular college student. However, as an athlete, those memories are the foundation in which team chemistry is molded.
All while on an away team bus trip.
You can go through a preseason together, which consists of two-a-day practices, three team meals, and countless other team activities, and that creates a unique bond with each team. However, it is the away team bus trips that solidify those relationships that last further than each year's team.
So what is it like, being on a varsity team bus on the way to a game? Here are five inside scoops, using the men's soccer team as an example.
Team Movies
The audio visual coordinator is one of the crucial roles on the team: responsible for picking a movie to watch on especially long bus rides. His choice is to the approval or dismay of the seniors and rest of the team.
Two Truths and a Lie
A men's soccer staple at Grove City. During one of the first trips players fill out an index card with two truths and one lie. The rest of the team is attempting to determine (obviously) which statement is a lie. Followed by this is usually stories to accompany the bold claims made.
Euchre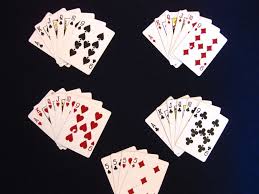 The infamous card game also makes its way onto the list. Typically coach Dreves and his assistant will team up to duel any soccer guy duo towards the front of the bus, as a way to destress before focusing on the game. Have many been successful against coach? Many have tried, and few have succeeded.
Sleep
This one is more obvious, but of course athletes need their pregame rest and relaxation before the game. Whether with pillows or sprawling out onto multiple seats, each player has a unique way of getting that last bit of energy charged up. But, with that comes…
Shenanigans
Pranks while others are sleeping, tripping teammates on their way down the aisle, and various Snapchat "snipes" (when someone takes video of a teammate dancing to music, for example). You can expect there to be some fun memories made from messing with other teammates, all in good spirit and good fun, never any form of hazing. These in particular stay with the player as a memory, myself included, as I have recalled several instances of guys messing around and enjoying a good laugh on the bus.
——————————————————————————————————-
All in all, athletes have their unique pregame routines. They would be remiss though if they said they had no fun whatsoever with their team on the ride to their match, and that it has stuck with them more so than even in-game memories.