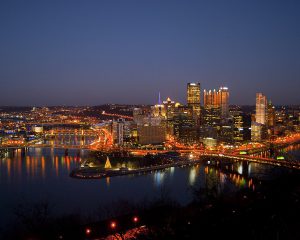 Grove City College prides itself on incorporating faith into its academics and extracurriculars. One of the notable aspects about the College includes its variety of campus ministries. Students can choose to be a part of the Redbox Ministry, the International Justice Mission, or they can go on an Inner-City Outreach. A lot of these ministries focus on spreading the gospel to cities around the world, but one group has a slightly less traditional approach.
DRIVE is a ministry group on campus that tells the gospel through silent dramas performed to music. Their acronym stands for "Dramas Reaching Inner Cities through Visual Evangelism." They minister to those living in inner cities near the College, including Youngstown, Pittsburgh and New Castle. Every few months they go to one of these cities to perform their dramas. When not doing dramas on the streets or in shelters, DRIVE holds a few on campus events a year. At least once a semester, DRIVE members do "flash mobs" where they spontaneously start doing dramas somewhere on campus. They also plan to host a "DRIVE"-in theatre event where students can view the dramas and get to understand the group's mission better.
I sat down with some of DRIVE's student officers and members to ask them some questions about the group and what they stand for. Because the group is so unique and focuses on off campus ministry, not everyone knows what DRIVE truly accomplishes.
The biggest theme I noticed in the answers to the questions was one of community.
During all of the interviews I filmed, everyone talked a lot about the community in DRIVE and how it not only drew them in, but kept them coming back to meetings. The mission of the group centers around giving back to communities, both spiritually and practically. Several of the members and officers give insight into this and into what being in the group is like.