Every Grover needs some time off campus to break away from homework and re-energize. Moraine State Park, located on Pleasant Valley Road in Portersville, PA, offers the perfect day trip getaway to soak up the sun while enjoying time with friends.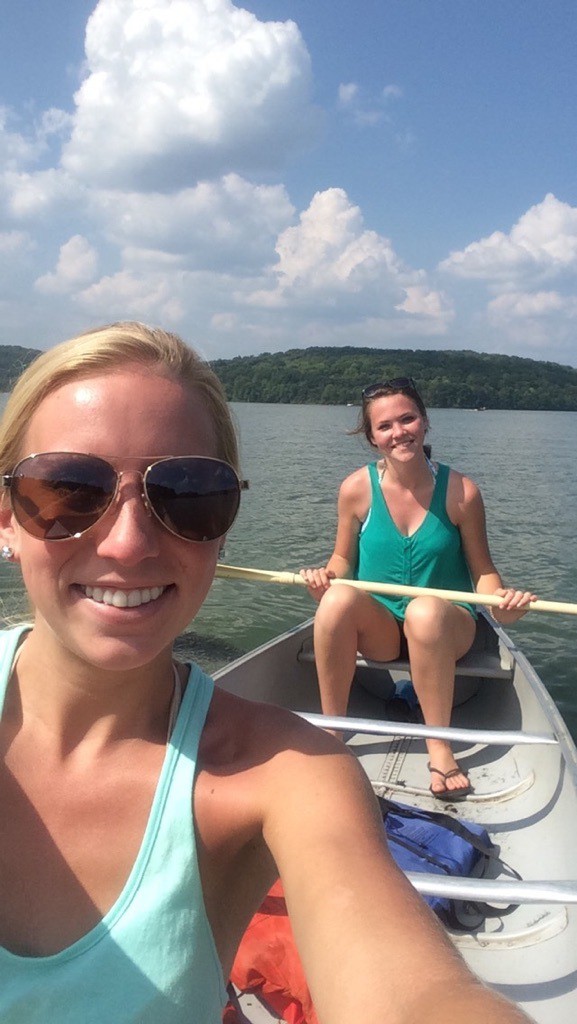 Whether you're looking to swim, hike, boat or just lay out and tan, Moraine is an ideal spot. This 16,000-acre park is only 21 miles from Grove City and is open year round Monday through Friday from 8 a.m. to 4 p.m. and on weekends during the summer.
If you are wanting to take a dip in Lake Arthur, there are two beaches along its shore where swimming is permitted. Pleasant Valley Beach is located on the South Shore and consists of a 1,200-foot turf and sand beach with a paved path into the water. Lakeview Beach is located on the North Shore and has a 550-foot sand beach. A sand volleyball court and playground are also available on the west side of the beach. All beaches are open daily from Memorial Day Weekend until Labor Day and the hours are sunrise to sunset. Admission to the beaches is free.
Boat rentals are also a popular activity at Moraine. Crescent Bay Boat Rental, located just past Pleasant Valley Beach on the South Shore, offers pontoon boats, motorboats, kayaks, canoes, rowboats and sailboats for rental. Prices for rentals can be found here. Fishing is also available throughout the park with exception to certain areas listed here.
There is also 28 miles of hiking trails that are great for an afternoon of enjoying the beautiful wildlife throughout the park. Trails such as Sunken Garden, Hilltop, Pleasant Valley, Five Points and others offer a variety of difficulty levels and distances, as well as terrain and scenery, so that everyone is sure to find a trail to fit their preference.
There is also a seven-mile biking trail located near the shoreline between Davis Hollow and the Bike Rental Building in the northwest corner of the park and a six-mile mountain biking trail located on the North Shore off of Mt. Union Road and Alexander Ridge Road. Bike rentals are available along the North Shore between 11 a.m. to 7 p.m. on weekdays and 10 a.m. to 7 p.m. on weekends from Memorial Day to Labor Day.
If you need a snack during the day, concession stands are located on the North Shore at Lakeview Beach and on the South Shore at Pleasant Valley Beach. They are open from 11 a.m. to 7 p.m. from Memorial Day to Labor Day. Picnic tables and charcoal grills are also located throughout the park for visitors' convenience.
Whether you're looking for a relaxed day of sunbathing on the beach or an active day of canoeing around the lake, Moraine is the place to go. Pack a picnic and sit by the water, or bring your sneakers and hike on one of the many trails. Either way, your day is sure to be fun and memorable.