While the cafeterias at Grove City College are great, they have limited hours, just like any cafeteria. When you're hungry in your dorm room and need a little pick me up, it's great to be able to whip up something quick right in your room. There are many delicious and easy recipes that only require a few ingredients and a microwave or refrigerator. Here are four awesome recipes!
Ingredients: 2 eggs, 2 tbsp. milk, 2 tbsp. cheese (optional)
Directions:
Crack eggs into mug
Add milk and stir until blended
Microwave on high for 1/2 -2 minutes
Top with cheese if desired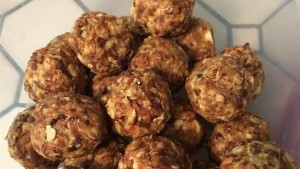 Ingredients: 1 cup rolled oats, 1/2 cup mini semisweet chocolate chips, 1/2 flax seed, 1/2 cup peanut butter, 1/2 cup honey
Directions:
Combine all ingredients in a bowl
Form balls using hands
Arrange them on a tray and refrigerate until firm
*Makes 24 servings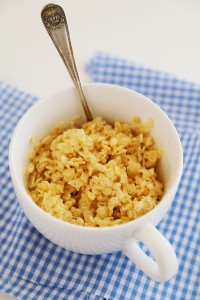 Ingredients: 1/2 tbsp. butter, 4 large marshmallows or 1/2 cup mini marshmallows, 1 cup Rice Krispies cereal
Directions:
Microwave butter on high until melted
Add marshmallows and microwave for 20 seconds
Stir in cereal until blended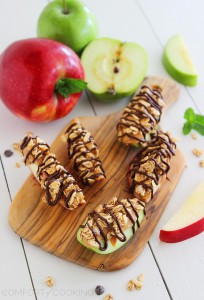 Ingredients: 2 sliced apples, 1/4 cup peanut butter, 1/4 cup granola, 1/4 cup semisweet chocolate chips
Directions:
Coat tops of apples with peanut butter and sprinkle with granola
Microwave chocolate chips, stirring every 30 seconds until melted
Drizzle slices with chocolate
Hungry for more? Check out these quick and easy dorm room friendly recipes.