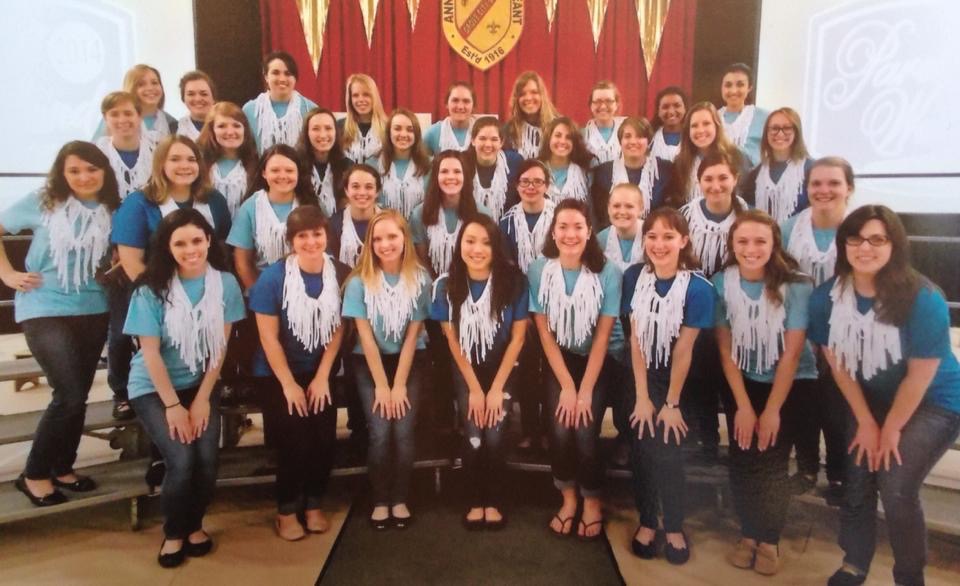 When people think of All-College Sing the first thing that typically pops into their mind is either Glee, Pitch Perfect or acapella groups like Pentatonix. I never really thought of how much time, dedication and determination it takes in order to bring together a group, find a song that will fit perfectly and then teach them how to sing and dance in front of thousands of people. This year I had the opportunity to lead a group of 40+ girls to perform in front of the entire campus and the surrounding community in a production that has gone on for over 20 years.
All-College Sing is an event that Grove City puts on during Family Weekend, when parents come up to see the campus, spend time with their kids and experience a bunch of different programs that Grove City College puts on like the Business Plan Competition, a student art exhibit and much more. Grove City's All-College Sing is unlike any other college. There are regulations on the type of music, the dance routine and the costumes to ensure the production is family-friendly and fair for each campus group.
While All-College Sing Chair seemed like a daring task to take on at the time, it has been more rewarding than I could ever have imagined. Over this semester I have worked with several extremely talented musicians to merge two pieces of music together to create an original arrangement. Seeing my vision for the piece come to life on the first day of rehearsal was the most fulfilling feeling in the world and the girls that I represent, the sisters of Sigma Theta Chi, helped bring it to life. These girls have dedicated their time, effort, energy and heart to help me accomplish what seemed to be an impossible goal.
In regards to other's experiences with All-College Sing, I talked with Shannon McDade, the previous All-College Sing Chair for the Alpha Beta Tau sorority. She said, "All-College Sing is an opportunity for groups on campus to participate in one holistic event." She went on to say how she "loved teaching the girls, preparing the music and having them be excited about the event." Rhythmix senior Sarah Demar enjoyed the event because she got to "hang out with girls from different grades and majors with ease because they all shared a common interest in singing and dancing."
According to junior Danielle Werner, her favorite part is when the groups make parodies or focus the performance around a comedic element. For example, she said that the Pan Sophic fraternity performed a parody of the song "I'll Make a Man Out of You." Instead they called it "I'll Make a Pan Out of You." The one thing she would change is the length of the performance and the award ceremony right after. But overall Danielle would give the event a "two thumbs up." Some performers, like Claire Dobransky who is a senior member of the Gamma Sigma Phi sorority, loved the event for its bonding experience and enjoyment of watching other groups perform.
This event not only brings together individuals from different walks of life across campus, but it also brings the community together for a night of fun, family-friendly entertainment.