Grove City may be a small, but there sure is a taste for fashion in the town. Nestled in a local pharmacy behind Broad Street resides a small fashion boutique named JMK. With the goal of affordable and timeless fashion, JMK Boutique has brought a fresh wave of fashion with their boutique, fashion show events and local models. Every fall and spring season, JMK Boutique hosts a fashion show which showcases their seasons clothing lines. With each show, JMK creates a theme that captures the essence of their newest clothing. Although each theme may be different, JMK stays true to their goal of affordable and fashionable clothing. Since their first fashion show in 2013, JMK Boutique has continued to recruit local ladies and men from Grove City College and the town to model their seasonal clothing lines on the runway. The fashion shows are great ways for students to connect with the town and for the locals to connect with students. Each show is always different and exciting, as there are always different people, different clothing and different themes. This series tells the stories of  JMK student models who have modeled for two JMK fashion shows. 
---
Name: Martha Mihm
Class: Sophomore
Hometown: Stone Ridge, NY
Fashion inspiration: Serena van de Woodsen (Blake Lively, Gossip Girl)
The most accurate description of Martha is "hippie meets Julia Child." She is a flower child with a knack for cooking all things earthy and delicious. Pursuing a business management degree and later culinary school, Martha had never considered modeling before getting involved with JMK Boutique, but this may be hard to believe when watching her walk the runway. Since being involved in the past two JMK fashion shows, "Dauntless" and "Coastal Revival," Martha has become a reliable JMK model because of her effortless runway walk and natural style.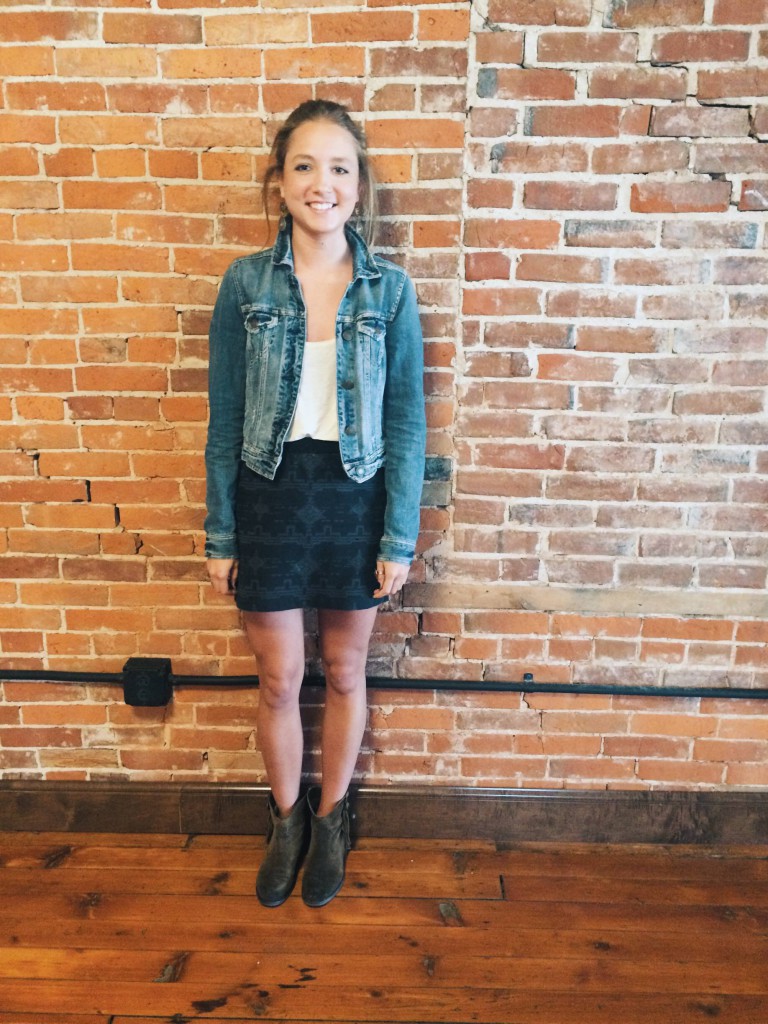 Although modeling may be nerve wracking, it also is a lot of fun. Trying on different clothing styles, getting hair and makeup done and being photographed adds to the modeling experience. During the day of the show, the atmosphere is hectic but also an adrenaline rush. One of Martha's favorite memories is simply getting excited with the models and dancing around before the show. But once the lights go down and the spotlights turn on, the excitement turns into nerves. Martha admits, "Right before I walk out, I usually feel super nervous, my legs shake and I feel sick. But once I walk through once and start changing into my next looks, I get into a rhythm and the adrenaline rush kicks in. It feels like the show goes by so fast once it finishes."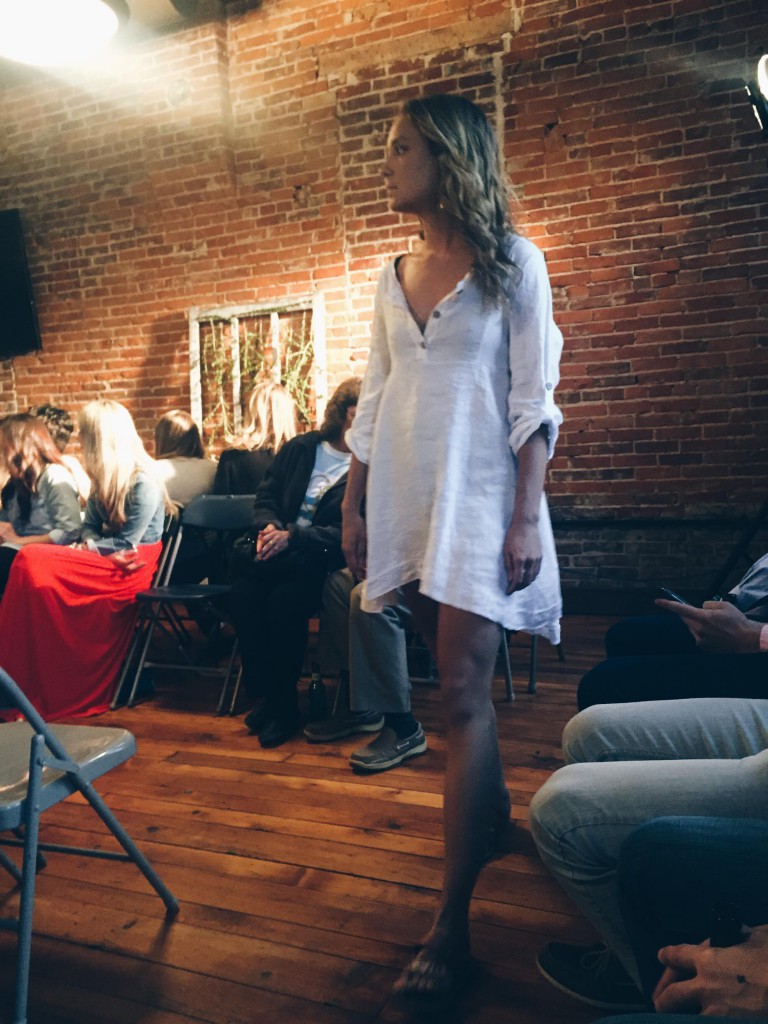 For the latest fashion show, Martha was styled for six different outfits, mostly all quick changes. Her outfits were styled with a beach bohemian vibe that matched her natural beauty perfectly. Out of these outfits, Martha's favorite was her final look and the last outfit of the show, a mid-length tribal print dress. Martha modeled the dress with confidence and elegance, closing the runway with a showstopper dress. 
Aside from the adrenaline rushes, the glitz and the glam, Martha enjoys modeling for the one-of-a-kind experience and sharing the experience with a diverse group of people.