I've known Nic for nearly my entire time at Grove City College. He came in as an engineer with the class of 2016 with the intent to pursue product design. After extenuating circumstances, Nic left due to medical complications, but returned with the class of 2017.
Despite immense trials, Nic pushed forward, still driven by his passion for aesthetics and practicality. With what was then a fledgling design program, Nic began to delve into the world of design, studying under Nathan Mucha, a recent Design hire at Grove City College. Through hours of study and practice, Nic honed his design skills to realize his dream.
"It's all about the process," Nic muses. "There isn't necessarily a correct solution, or product, when you go into the design process. It builds on each idea you have. Likewise, the journey to becoming a good designer is not a straight shot upwards. Just like any skill or craft, there's mistakes made; however, that's the way things go."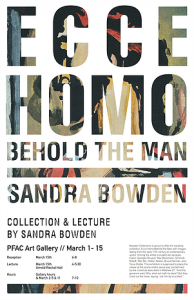 After hours and hours of classwork and personal projects, Nic began to apply his design skills to various outlets across campus. From theatre posters to event programs, he's applied what he's learned to whatever comes his way.
For two years now, Nic and I have been roommates, and it's an absolute pleasure to watch him go through the design process. The various iterations that stem from an initial concept always amaze me, but, being a perfectionist and skilled designer, Nic knows which route will bear the best results.
"Because of the classes I've taken and the professors I've been able to study under and ask questions of, I've had the privilege of taking part in projects which are not only campus-wide and beyond, but that have also stretched me as a designer. Grove City's classes have taught me the basics, and the opportunities I've had provide me with the chance to apply those basics to a myriad of purposes."
While Nic's scientific background gives him the geometric and analytical tools to measure his tools with precision, his artistic experiences prior to Grove City College have tempered his design sensibilities to implement creativity into his well thought out plans. While he didn't take many art classes before college, Nic was an avid drawer.
An aspect that ties closely into his designs, believe it or not, is his music choice. Many of my current favorite songs have come from Nic's playlists, but his ethereal synth pop closely echos his work. There is a carefully calculated aspect to both, ideas that are filtered to ensure their purest essence is captured, and designs that are rhythmic and measured.
"Everything that I do as a designer is purposeful. It's a microcosm of life. Whatever you may do, be it design or accounting, we are called to be meticulous and economical. We are given resources and abilities that are not to be wasted."