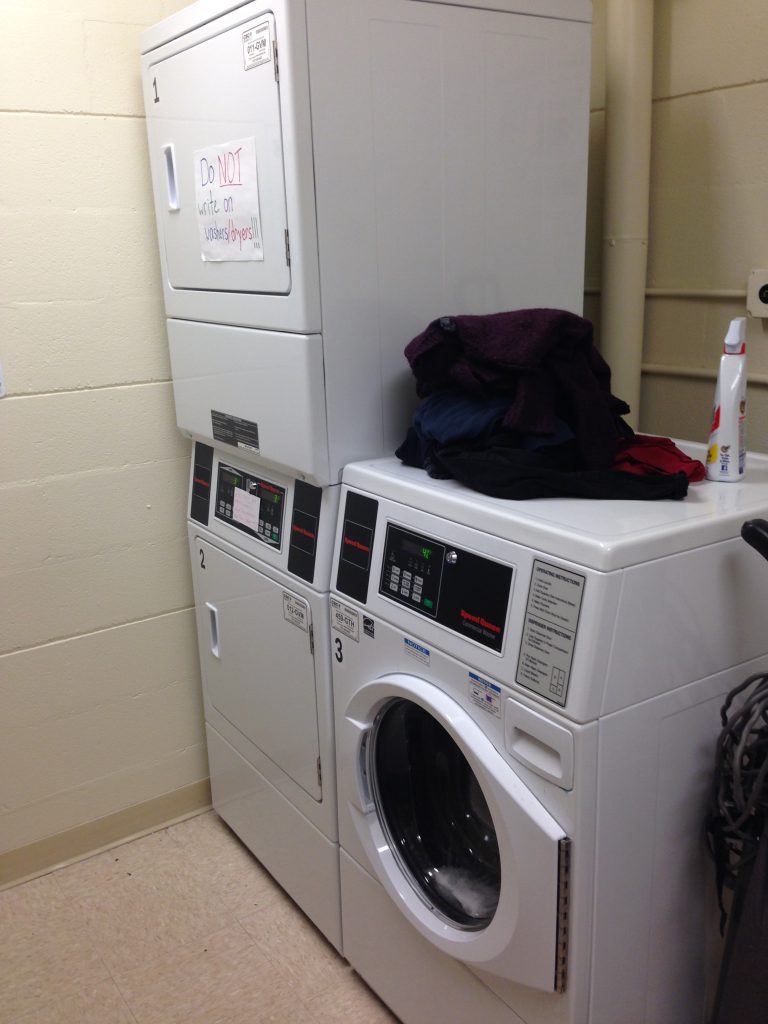 Free laundry! Yes, this year at Grove City College, the laundry is included in tuition. No longer will students need to add money to their ID card or search for quarters in their drawers. "It's amazing! I don't have to pay for laundry anymore!" says Abby Jopek, a sophomore.
Not only is there no charge for laundry, the laundry rooms have also been updated and new washers and dryers have been installed over the summer. According to Operations, "the washing machines and dryers in Hicks, Memorial, Lincoln, Hopeman, Ketler, Alumni, Harker, MAP North and MAP South have been replaced. These laundry rooms were also cleaned and painted. MEP and MAP West's washers and dryers were previously replaced and painted approximately one year ago."
Laundry rooms are located in every dorm building, typically on every floor. The freshmen woman's dorm hall, for example, has two washers and two dryers on every floor. The washers and dryers are very simple to use. According to the instructions posted on the wall, the washers are High-Efficiency, so it is suggested to use detergent that has a HE label. Simply put your clothes in the washer, add the detergent, select the cycle, and press go! No more inserting coins or running to the Student Union to add money to your ID card. I remember on many occasions last year, putting my laundry in the machines and not having enough money on my ID card to start the cycle. It was the middle of winter and snow covered the ground. I made the trek to the Student Union to add cash to my ID card, and then returned to start laundry. Thankfully, I do not even have to worry now about how much money is on my card!
The laundry facilities are also high tech. Many times in previous years, I found myself hauling my full laundry bag to the laundry room, only to find all the washers full. I would then proceed to go up the stairs to the next laundry room, only to be met with the same dilemma again! However, this is no longer a problem thanks to the "LaundryView Mobile" which allows students to see on their phone what washers and dryers are available in every building. The app says which washer or dryer is empty, and if it is running, it says how much time is remaining in the cycle. There are also text notifications, where students can be notified when their laundry is finished.
New folding tables and baskets are also available for use. The benefit of having a table to fold clothes on is that it is a great place to place unclaimed laundry. Sometimes students forget about their clothing in the washers or dryers, so putting their finished clothes on the table is an acceptable way to free up space so others can do their laundry. There is also a basket designated in some laundry rooms for missing socks and miscellaneous clothing items.
Now, when it is time to do laundry, I do not worry about having to stuff the machine as full as possible to save $1. The new technology, new machines, and no charge laundry has been a great addition to Grove City College.