"If you can go to school out of state and meet all new people and become comfortable in an all new place-you can easily enter a new job, neighborhood, etc. one day"- Julia Knepper
Choosing a college can seemingly be one of the most stressful decisions and important decision you can make. With thousands of different schools that offer the same majors and degrees, the decision gets even more challenging. To add on top of all of that comes the decision to stay in the state, or leave and go farther away from home. Being an out of state student myself, I know first hand the excitement and nervousness that comes with making that decision. Although a large majority of students at Grove City are from Pennsylvania or the surrounding states, our campus is fairly diverse in the sense that many of our students are from states all across the US. In order to better explain what going to school out of state is like, I reached out to some students on campus to share their personal stories.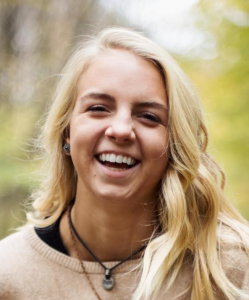 Julia Knepper is a sophomore from Detroit, Mich. She heard about the College through family, which is a common reason why people come to Grove City. When asked about struggles that she went through during her first year she said, "It was hard being far away from my family and having to miss out on seeing my siblings grow up." Not being able to go to your own home on the weekends and feeling like you are missing out are things that most out of state students experience during their time at Grove City. In my opinion, the best way to overcome all of the emotions would to begin being involved in the community on campus. This can be intimidating at first, but once you break down the potential barriers it is so rewarding. There are several different way to be involved on campus whether it be through clubs, Greek life, small groups or so many other things. One piece of advice that Julia would give to upcoming freshmen looking to go out of state would be, "Do it, learn to break away from what's comfortable because it will force you to not only rely on God more, but to build a new community." The community on Grove City's campus is something worth emphasizing.
Molly Seirs, a sophomore from Colorado, found that having friends that live in Pennsylvania has been a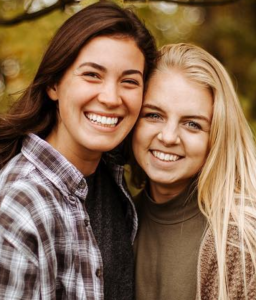 blessing. She said that, "Knowing so many people that live near the college really helped my transition because I knew that I had so many different friends I could go home with if I needed a weekend off campus." Having friends from around Grove City is a huge blessing to any out of state student, and since most of the students are from within the state, those types of friends are not hard to find. When asked to give one piece of advice to a prospective student, Molly said, "Trust God and go day by day trusting that He has a plan and purpose for your time here. College can be challenging for everyone even the people who live ten minutes away, but it's also one of the best times of your life, so don't waste it! Don't be afraid to reach out to friends or even professors for guidance and direction when you are struggling."
-All of the photos in this blog were taken and edited by Julia Knepper.
Molly Siers (Brunette) and Julia Knepper (Blonde)