Episode 2: Aby Griffith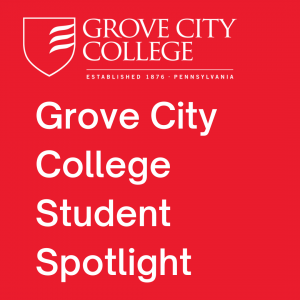 Welcome to the Grove City College Student Spotlight, where we sit down with Grove City students and converse about their college experiences. On today's episode, we sit down with Aby Griffith. Aby is a senior Entrepreneurship major and a Marketing minor. We talk about how Aby decided to pursue entrepreneurship, how she started two businesses, why Grove City's entrepreneurship program has helped kickstart the careers of many Grove City student's, and how Grove City College has led to Aby's growth spiritually and religiously.
You can listen to this or other episodes at either of the links below on your streaming platform of choice.
Disclaimer:
This podcast is a student project and the views represented do not reflect those of Grove City College.
Click Here to listen to: Episode 2 – Aby Griffith