Episode 3 – Liam Hill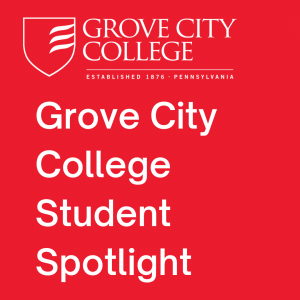 Welcome to the Grove City College Student Spotlight where we sit down with Grove City students and converse about their college experiences. On today's episode we sit down with Liam Hill. Liam is a senior Psychology major, a member of the Student Government Association (SGA), and a member of the Adelphikos fraternity. We talk about what makes Grove City's psychology program so special, what it is like to be a member of SGA, how he got his internship at George Junior Republic, and how the Grove City professors have helped cultivate a wonderful learning environment. 
You can listen to this or other episodes at either of the links below on your streaming platform of choice.
Disclaimer:
This podcast is a student project and the views represented do not reflect those of Grove City College.
Click Here to listen to: Episode 3 – Liam Hill