I have been a tour guide here at Grove City College for almost a year now, and a common question I receive is "You have Greek life on campus?!" This is often paired with either a face of complete horror or exuberant excitement. Yes, we do have Greek life, but it is not exactly what you think.
The important thing to remember is Grove City College Greek groups are not nationally affiliated. In simpler terms, that means the stereotypical hazing and illegal activity you may see on the news is not what Greek life is like at Grove City. I would best describe it as a group of men or women focused on serving God in a sisterhood or brotherhood that comes with a devotion to others that I honestly cannot put into words. Our groups do not haze, we do not have off-campus housing, and all groups are accepting of all individuals. We strive for politeness, class, and spiritual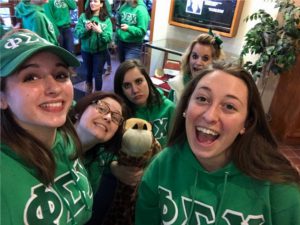 growth in each group that calls Grove City College home.
I came to campus as a buzzing freshman with absolutely no interest in Greek life. But, here I am, knee deep in Green and White. It is an amazing asset we offer for campus life. The bonds you can create with other members of your group are ones you will carry on for the rest of your life. These relationships are encouraged through spending time with one another working on community projects, living on the same dorm hall, and going to different campus events such as talent shows or chapel.
Another option offered solely for men are housing groups. A housing group is similar to a fraternity in that it has Greek letters and all the guys live together, but it is not as involved as a fraternity. Frats typically have multiple community and on-campus projects throughout the year, but housing groups have fewer obligations. My advice to guys is to look at both fraternities and housing groups and get a feel for how they are different to decide what is right for you – I guarantee you will find great individuals in both groups.
To support my opinion of how fantastic Greek life is, I asked a few different members of several groups what they thought about Greek life:
Jillian Breckinridge, Phi Sigma Chi (my sister in the blue!)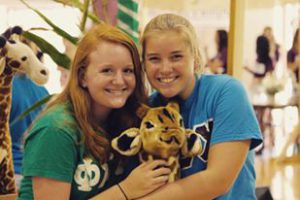 "I love how no matter what, all of the girls in my sorority have my back. Also I love the community that was formed through various events, meetings and living on the same hall."
Stephen Weaver, Pan Sophic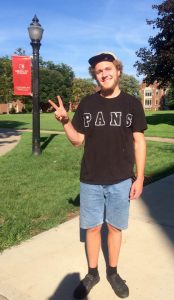 "Greek groups are valuable in the sense that they not only help the community around Grove City but also give students something to do other than study."
Erin Sixt, Gamma Sigma Phi (left)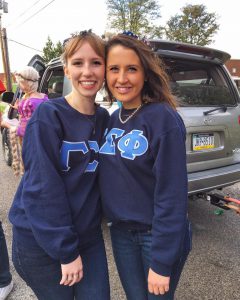 "Grove City Greek groups are different from public university groups because they are all rooted in Christian principles"
Zach Berry, Phi Omega Sigma Housing Group (bottom left)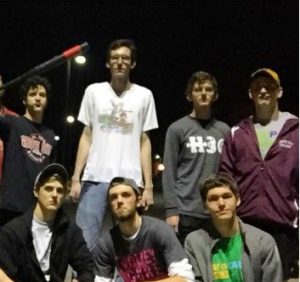 "If you know you don't want to join a fraternity but find yourself in a situation where you have friends you want to live with, joining a housing group can be a great solution. This way you can still find your identity as a follower of Christ and not pledge a fraternity."