It is great practice for all campus tours to be uniform and follow a certain pattern so you (the prospective student) can learn everything there is to know about Grove City. But if you are anything like I was when visiting schools, you want to hear the things they do not normally talk about on a tour… unless you ask. So, here are some questions you should definitely ask on any campus tour you take in the future:
W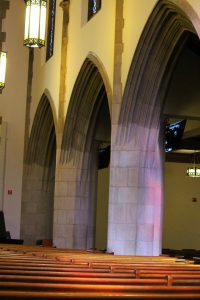 hen in the chapel/place of worship
"Who has been your favorite chapel speaker so far this year?"
This question will prompt the tour guide to talk about what kind of speakers come to campus if she has not already. In regards to Grove City College, we offer a wide range of chapel speakers so students are exposed to something different every time.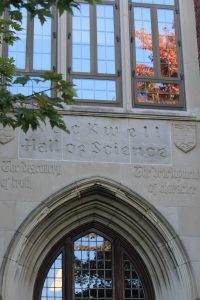 When in the science building                   
"Why is the core science requirement important?"
Asking why an entrepreneurship major needs to take Chemistry 101 lets you see what kind of academics the college has to offer. Since Grove City College strives for a well-rounded education, the science requirement is a part of the course load to give students a taste for all fields of study different from the degree they are working for. The answer the tour guide gives will also give you a feel for what the academic expectations are on campus.
When in a student lounge
"Do you have any great stories from hanging out in a lounge?"
An extremely casual question with the opportunity to hear a comedic, classic college story. For example, I used to tell prospective students about my friends and me making enchiladas in a co-ed kitchen. It always makes the families laugh and it shows that there are cool things to do without breaking the budget.
When in an academic building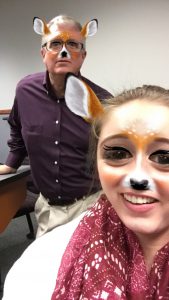 "What are the student-professor relationships like?" 
A little different than the "student-to-professor ratio" question. The response will be different because it will not be a number, it will be a story or an opinion. For me, I wanted to know I would be valued as a unique individual, not just one of 100 in a lecture hall. Grove City College professors know my name, know my dog's name, and genuinely care about my academic success. If I heard that on a tour, I would not have consider any other school. The photo on the left is actually me and my academic adviser (thanks for the filter, Snapchat).
At the end of the tour
"What sold you on Grove City?"
While everyone is different, you may be surprised that your tour guide was looking for the same characteristics in a college you are. Based on his or her answer, you can bounce ideas off of one another for what expectations are fair or a little too unattainable. On top of that, with the tour over and fading in formality, the tour guide will likely answer honestly – mostly because it is a question directed at them and asking for their opinion. I guarantee the answer will be followed by huge amounts of bragging about GCC.