As of May 2015, Ryan Brothers joined the same housing group as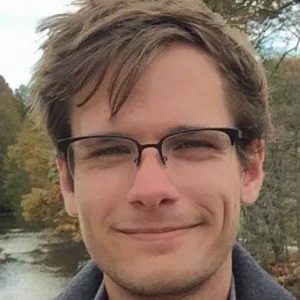 I did. We had talked maybe twice from when he joined to May 2016. On a whim, we decided to be roommates for our senior year. Now, I can call him one of my best friends.
"I applied to bigger schools, but at the same time, they couldn't offer me what Grove City does. The humanities core offered here has made me far more well-rounded than any other school I applied to could have."
Ryan is an Electrical Engineer with a concentration in Computer Science, one of five in the senior class. Ryan's passion for Computer Science brought him to Grove City, but he wanted to major in something different with the hope of giving himself a challenge.
"Computer Science was something I always got. Once I learned about the EE with CompSci, I knew it was the program for me. Get it? Program?"
Currently, Ryan is working with a professor on an independent study that end goal is to convert images into vectors. The program will be used at a local forge in imprinting steel.
"It sounds a little confusing, but it's applications are incredibly practical. It's been a lot of fun."
Grove City offers these type of opportunities in a variety of its departments. It's been neat to see how Ryan's been taking advantage of it.